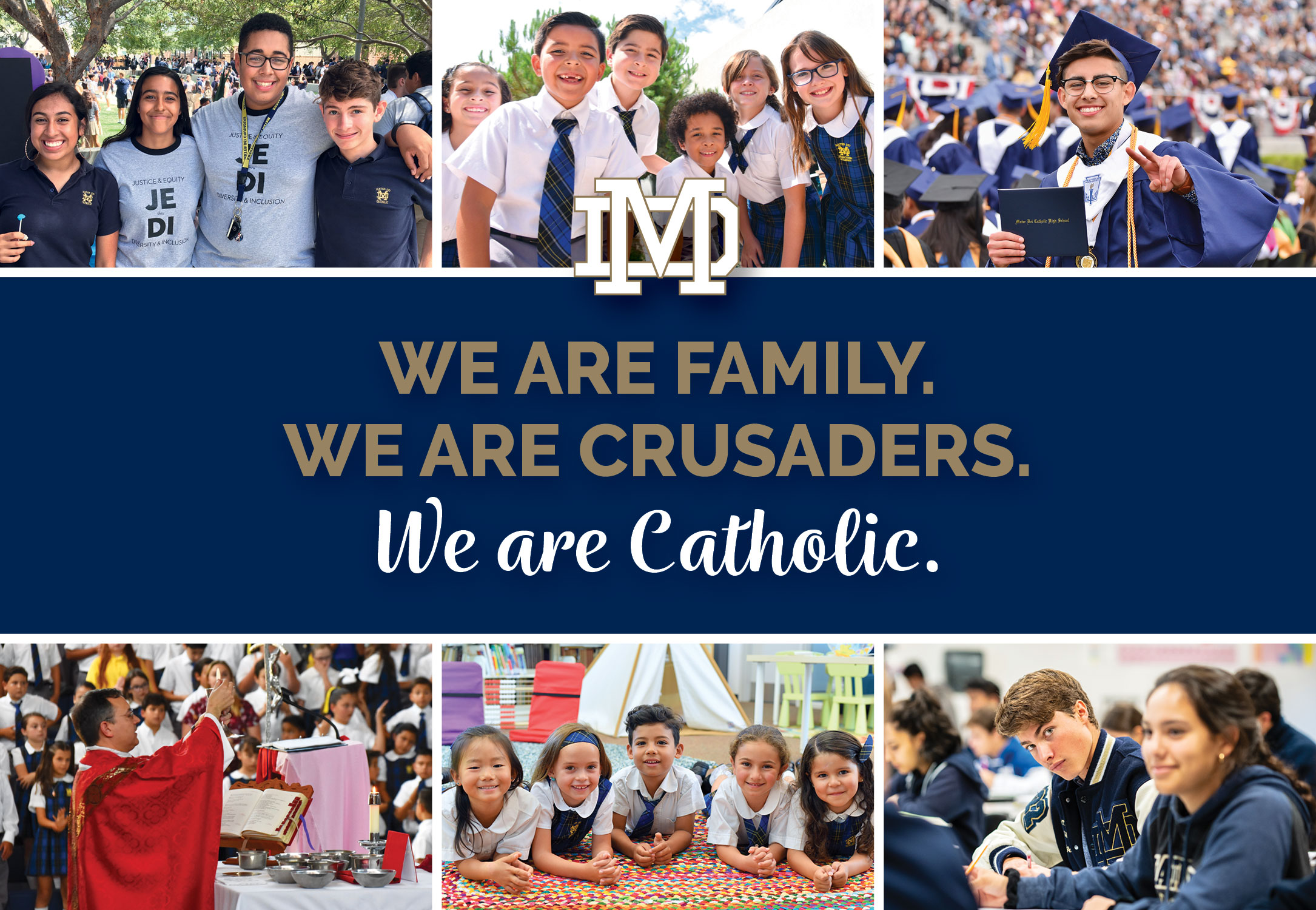 At Mater Dei Catholic, our students and faculty make a difference every day on our campus, in our community, across the nation and around the world. The Covid-19 pandemic has brought about many challenges over the past year. This health crisis and subsequent economic impact has been felt by the entire Crusader Community. It is through the generosity of alumni, parents, and friends — like you, who believe strongly in our mission — that Mater Dei Catholic can meet the most urgent challenges facing our world.
Your annual gifts allow us to provide critical assistance to students who need help more than ever before. Your impact is transforming lives!
Your gift may be the difference in a student's decision to continue their Catholic education at Mater Dei Catholic, and go on to become a leader and person of service at a time when the world needs them the most.
We are humbly banding together to ask for your help and prayers to support Crusader families in need by donating today. Every gift counts. No gift is too small.
Thank you in advance for your ongoing support.
We are Family.
We are Crusaders.
We are Catholic!